---
A FAMILIAR VOICE TO GUIDE YOU ON YOUR JOURNEY TO WEALTH
---
THE HISTORY
Chrisilis is a division of Chronim Investments, Inc. Established in 2002, Chronim has a long history within the investment industry. Founded on the principles of financial education and empowering the individual investor, Chrisilis continues to embrace these core philosophies of successful investing for the long-term.

Through our close affiliate, Snider Advisors, Chronim has provided investment guidance to thousands of clients mainly in the Dallas/Fort Worth area. Snider Advisors, through a systematic options strategy, focuses on income investing for the baby boomer generation. This income focused strategy successfully meets the objectives of the niche group of investors desiring a consistent portfolio paycheck. However, not all investors fall into this category.

---
PRESIDENT
THE STORY
It's a story of two co-workers…
with friends that wanted to know how they invested and managed their money
who saw that the traditional system did not work for their friends and family
who realized they could make a change.
Jesse Anderson, President and Tyler Curtis, CEO of Chrisilis, realized there was a broken system for young professionals and families.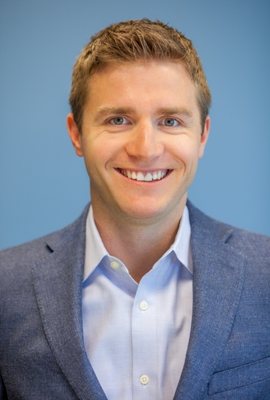 CEO
You see, after working in the financial industry for years, these co-founders of Chrisilis realized their own friends and extended family – generally, aged 35 to 45 – experience boundaries that hold them back from starting their journey to building long-term wealth. High-minimum investments and layers of hidden fees deter many from success.
After serving clients for years through Snider Advisors, placing thousands of trades for clients and gaining extensive investment portfolio management experience, Jesse and Tyler set out to disturb the financial establishment by removing the hidden barriers and empowering a younger generation to join the journey to building long-term wealth and financial freedom.
"We believe it's not about how much you have or how much you make, but what you do with what you've got that really matters. The trouble is, most of us don't know where to invest; and those who do have no idea what they're paying in fees! We're stuck in a broken system that makes it difficult to get started and a lack transparency prevents optimal results."
– Jesse Anderson, CFA – President of Chrisilis
The answer to this broken system is "CHRISILIS"
Chrysalis is one of the stages that a caterpillar undergoes in becoming a butterfly – the chrysalis stage is one of the paramount stages of that metamorphosis. Just as a caterpillar turns into a beautiful butterfly, Chrisilis captures the heart and mission of co-founders Jesse and Tyler.

You see, this seasoned investment advisory team wants to help you experience financial transformation so that you start from where ever you are and build long-term wealth for the future by applying time-tested principles.

Regardless of your income or the current health of your finances, you have the ability to transcend your current state with our help. Before long, you'll see your money start to grow and thrive. Chrisilis helps make smarter investing more accessible to everyone, which really means that we make financial freedom possible for anyone.

THE SUPPORT TEAM
A growing group of advisors is prepared to answer all your questions. Well versed in many aspects of investing and financial planning, our support team is ready to answer both the simple and tough questions that bewilder new investors. Our advisors look forward to helping you navigate the application and funding process to get your financial future moving in the right direction.
FINANCIAL SERVICE PROFESSIONALS
Are you unhappy with your current firm? Is your firm looking to outsource the investment management process? If your investment beliefs match our 6 Investment Tenets, we can help.
Investing does not have to be difficult, complex, and confusing. With a little bit of guidance and the right plan, you will find the journey to building wealth is simple. By starting sooner and investing smarter, you can achieve financial freedom for you and your family.
START TODAY
Enter your email and get access to our free wealth building mini course.
---